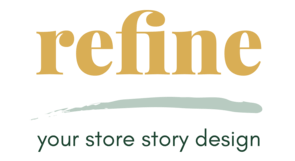 Services and consultancy for retail spaces, events and pop ups
Emotion
Our everyday decisions are affected by our emotions. We feel the atmosphere in the store whether we know it or not.
It stimulates our feelings and those have power to decide the outcome.
Story
Your brand has a story. It says who you are and how you are like. This story may be told in many ways, however, it is always better to rather
show it. By the atmosphere, design
and creativity it the store.
Customers
We in refine believe that creativity, feeling and effort you invest in your retail space will come back to you not only in your commercial success but in the enthusiasm of your customers.